Only hours after the United States unleashed its atomic power upon Hiroshima, Japan, and on the same day in which the former Soviet Union declared war against Japan; in the city of Matanzas, Cuba, Demetrio was born under the name of Demetrio Alberto Pérez Jr.
His parents, both educators and PhDs in Education, undoubtedly influenced Demetrio to pursue such a career. Chalk dust and blackboards at an early age reinforced his vocation to educate and for public affairs and the media. He felt great pride for his birthplace, the city of Matanzas, Cuba, and the United States, which welcomed him when he arrived alone at the age of 16, offering refuge from political persecution, hospitality, citizenship, and a place to start a family and an enterprise.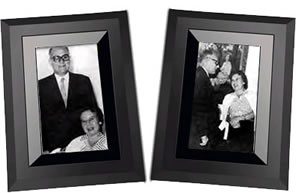 HIS PARENTS:
Demetrio's father, Dr. Demetrio Pérez Arencibia, who was raised with a puritan work ethic, was born in the town of Ceiba Mocha a rural area of the City of Matanzas. He rode horseback to attend night school in the nearest village. After completing his high school and commercial education, Dr. Pérez joined the Military Education Corps as a Teacher Sergeant. In this role he taught in the rural areas of the provinces of Oriente and Matanzas.
When he graduated as a PhD from the University of Havana, Dr. Pérez became Chief of Rural Educational Mission #3A for the District of Matanzas through which he supervised all of the public schools in that region. This position is the equivalent of a regional superintendency in the U.S.

In addition, Pérez, Sr. had post-secondary degrees in Land Surveying, Bookkeeping, Journalism and Physical Education.
Among his activities, Dr. Pérez was Vice-President of the Cuban National Association of Doctors in Education; Venerable Master of the Sol 36 Mason's Lodge; Deputy Great Master for District 4 of the Cuban Masons; Publisher of "Cultura" cultural magazine which was published in Havana; Member of the boards of various other civic, fraternal and professional associations.
Demetrio's mother, Dr. María de los Angeles Jorcano y Grande was also a PhD. She taught at a rural school in the province of Matanzas and went on to become Principal of the same.
MIAMI UNITES THEM

When Demetrio was 16, political conditions in Cuba forced him to be separated from his parents as he traveled to Miami in search of freedom. On June 3, 1962 Demetrio arrived on American soil as part of "Operation Pedro Pan" during which thousands of Cuban children left their homeland and the communist tyranny.
After having worked at various jobs available to immigrants (delivering newspapers, cutting grass, selling doughnuts on street corners, picking tomatoes, etc.), DEMETRIO began high school from scratch and graduated from Miami Edison Senior High School despite his having almost graduated from high school in Cuba. Demetrio's first formal job was at the AIP news agency. He worked hard while trying to save money to bring his parents from Cuba. Finally, after years of sleepless nights and arduous work, on February 14, 1964, DEMETRIO managed to arrange for his parent's departure to Mexico City. They stayed in Mexico City until April 5 of that same year, when they were finally reunited in Miami. Twenty four years later, Demetrio's father died on the same day.
Together in Miami, DEMETRIO and his parents, who were in their fifties, worked hard to realize their dream. Demetrio's father revalidated his degree and earned another Bachelor's Degree in Education at Biscayne College. In 1968 they established the first Lincoln-Marti School. That is how Lincoln-Marti began.
The family's vast experience in public education gave them the perspective and vision to anticipate the needs of the coming generations; something that DEMETRIO affirms in saying that "education is one." Demetrio's father died on April 5, 1988 and his mother perished on December 27, 1992. They both had dedicated more than 60 years of their lives to education.
DEMETRIO PEREZ, Jr.
Born on August 7, 1945 in Matanzas, DEMETRIO earned a Bachelor's in Education and a Master of Science in Human Resources with a specialization in exceptional children.
His performance at the University level earned him the distinction of being selected at appear in "Who's Who Among Students in American Colleges and Universities".

DEMETRIO has dedicated himself to child development, enjoying the privilege of being a father and reliving the experiences that he enjoyed with his father as they toured rural schools in Cuba, with his son here in Miami. These memories were most poignant in the aftermath of Hurricane Andrew during which Demetrio and his son worked tirelessly in the rural fields of Homestead as they sought to reestablish educational services to the migrant population. In 1996 DEMETRIO was elected as a member of the Miami - Dade County School Board, representing District 5. During his first two years on the Board, DEMETRIO served as its Vice-Chair after having won more than 72% of the vote in the November 1996 general election and was reelected, without opposition, in November 2000. He has previously served as Commissioner of the City of Miami after having won election in 1981. During that tenure he also served as Vice-Mayor of the City.

DEMETRIO is also the publisher of LIBRE a bilingual weekly newspaper , and founded the Lincoln-Marti private educational group. Furthermore, Demetrio has daily educational commentaries that are broadcasted on WAQI 710-AM where he also hosts a talk-show each Saturday afternoon at 3:00 p.m. LIBRE's online edition is available at www.libreonline.com.
DEMETRIO published a character education textbook and has written extensively on educational and political issues. His latest book is a compilation of significant events that have occurred on each day of the year.
He also served as President of the Interamerican Center for Municipal Cooperation (CENICOM) for which he organized three summits that were held in Miami and included the participation of thousands of municipalities from the Americas. This annual convention was a first-of-its-kind event in Miami.
He also is a member of numerous civic, patriotic and cultural organizations and boards.
In his time on the School Board, DEMETRIO has strived to fulfill the goals of a civic-educational crusade that he led called "Dade Educational Challenge '96." Among Demetrio's main achievements, which became a reality with the support of his colleagues, are:
Mandatory school uniforms,

School safety,

Creating a closed lunch policy in Miami-Dade's public schools so that students would eat lunch on campus instead of racing off-campus during their short lunch break. This initiative was supported by over 70,000 people who participated in a petition drive spearheaded by DEMETRIO,

Recognition of Hispanic contributions to the history of the United States through the "Legacy" curriculum, greater unity and understanding among the diverse population of Miami-Dade County and being accessible to everyone.

Air conditioning on public school buses,

Inspirational Calendar,
And many other initiatives that transformed the original Dade Educational Challenge platform into 21st Century Accomplishments, part of a great educational reform movement.
The Lincoln-Marti group, since 1968, has 50 campuses covering a diverse number of educational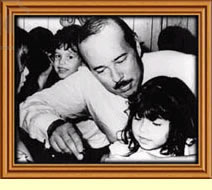 disciplines in Miami-Dade County, providing educational services to more than 7,000 students; a transportation fleet with over 20 units that travel in excess of 5,000 miles per day; a food service program that serves more than 20,000 meals each day; more than 55 acres of property with more than 400,000 square feet of buildings. Lincoln-Marti is the only organization with the breadth of services to serve the entire community, operating from 6:00 a.m. to 7:00 p.m. Today there are more than 100,000 alumni of Lincoln-Marti's programs.
LIBRE newspaper, which was founded in 1966, is published weekly, 52 times per year. The print edition has 64 pages and there is also an online edition at www.libreonline.com that has up-to-the-minute coverage of news and current events. DEMETRIO's daily radio commentaries, in addition to being broadcast on the radio, are distributed free via e-mail to thousands of subscribers. There is also www.lincolnmarti.tv that broadcasts information about the schools and community events. He also organizes the yearly banquet for the citizens of the Province of Matanzas in Cuba, bringing together the members of DEMETRIO's hometown and their families and descendants during November of each year. He also directs the annual Jose Marti Parade which brings together children from public and private schools in Miami-Dade to honor the legacy of Jose Marti. As part of this event he sponsors a poetry contest. These are just some of the highlights from more than four decades of work in education, business, journalism, civics, and politics; a tireless effort that is summarized by his mantra: "What I do today, you will understand tomorrow."